Anza-Borrego State Park - California
This park has little to brag about except for one thing. When the wildflowers bloom in March and April, they are absolutely beautiful. We arrived in early April. The peak had passed for the valley floor where we were but there were still many to see.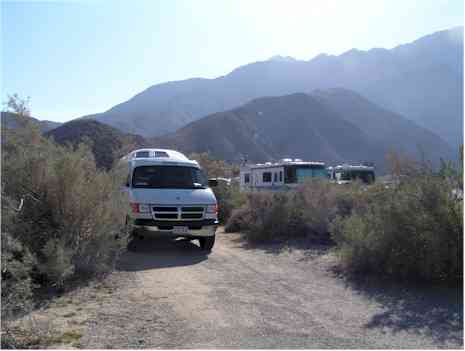 This was our campsite. The site was rather plain except for that bush next to the driver's door.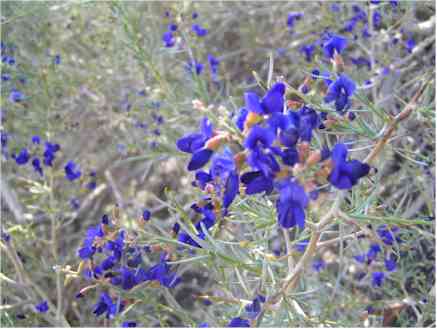 The bush was almost covered with these blue flowers. I was not able to identify the bush or the flowers.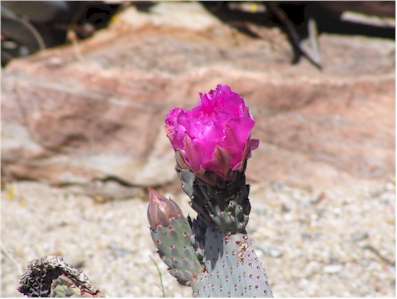 This is the flower of the Beavertail Cactus. there were a number of them in bloom through out the park.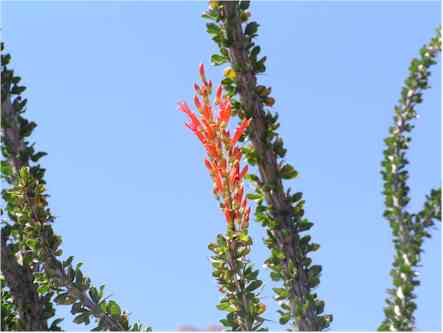 This bloom is on the Ocotillo Cactus. It grows in clumps with the stalks reaching 9-10 feet.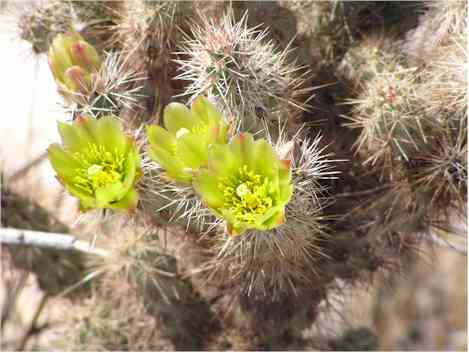 This yellow flower is the bloom of the Cane Cholla Cactus. The Cholla is rather vicious. The spines are barbed making them painful to extract when you get stuck. There is another variety of Cholla called the Jumping Cholla. It is called that from the ease in which you can wind up with the spines embedded in your skin. You would swear you never touched it and the spines must have "jumped" out and stuck you. It is well named.
Middle to late March would be the best time to visit this park, but early April was worth the stop.