Arizona
We stopped in Benson (near Tucson) for several days to get our mail and to visit with some friends. Then went on to Yuma for a few days. there was not much to interest us in Arizona except for the weather and some spectacular desert scenery.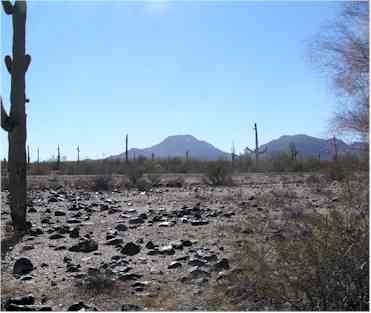 The tall cactus in this picture and in the one below is the saguaro. It can grow to a height of 50 feet or more and apparently only grows in the southwestern part of Arizona.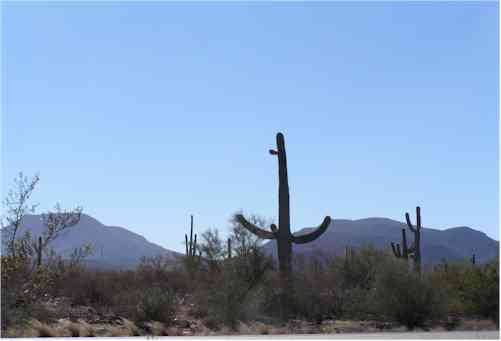 There are some places in the north of Arizona that we want to see but it is too cold up there now. We will come back sometime in the spring or fall to see them. We will be returning to Arizona in two or three weeks to go to Quartzsite.