Florida - First Camp
The temperature in Southern California was not to our liking. The warmest it got during the day was about 65. At night it got down to about 40. So we decided to go to Florida. It was at least 15 degrees warmer there and it was only 2700 miles away. We left the next morning. Three days later we pulled into Port Charlotte. I can't resist one "Texas is Big" comment. The first day of travel got us to Texas. The second day got us through Texas and the third day got us to Florida. It is 873 miles from El Paso to Port Arthur.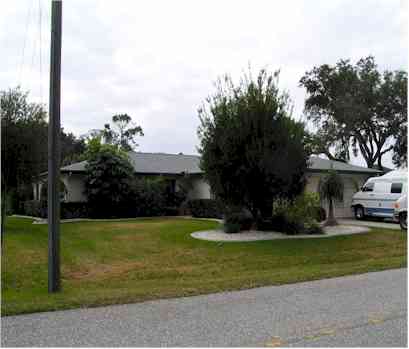 Our first Florida camp was at the home of Marilee's daughter Beth. A very nice house and well kept. The driveway was not quite level but the price was right.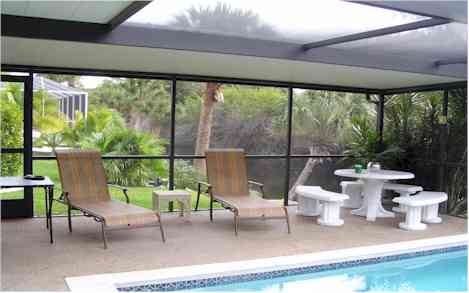 The view from the lanai. The canal and the island across from it often are often host to alligators. The table became my campground. Especially when I found I could tap a DSL cable from there.