Galveston Island State Park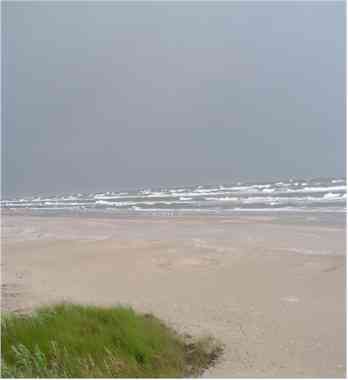 This is a small park on the Gulf side of the island with a better beach than Sea Rim State Park. The sea was a little rough but the water was warm.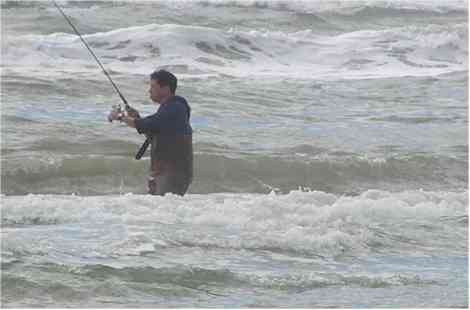 Apparently the fish stay well off shore. This avid fisherman was trying to get closer. Seems like a lot of trouble to me.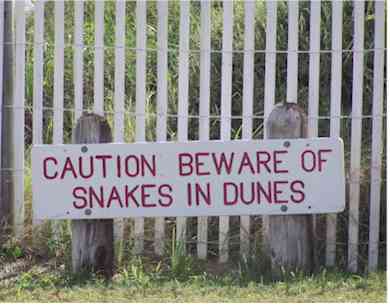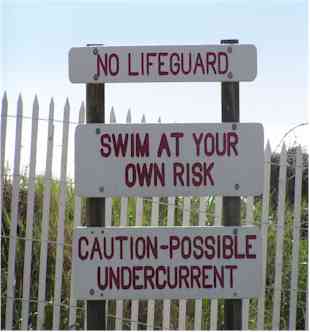 I had not realized that just going to the beach was so dangerous. Fortunately, I had Marilee to protect me.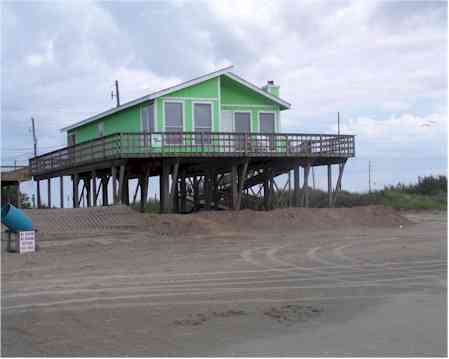 The island is flat and only a few feet above the level of the Gulf. Apparently, from the architectural style, the sea visits the island occasionally.
We had a pretty good thunderstorm last night; about 4 inches of rain and wind about 35 knots.