Goose Island State Park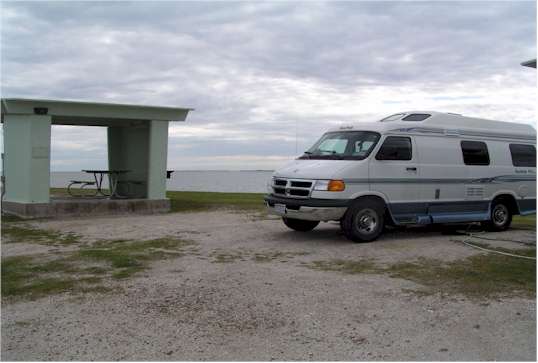 This is a small park on Aransas Bay just north of Corpus Christi. The campsites were right on the Bay. The weather was still not good. It was overcast and cool but at least it had stopped raining. I am not sure where the park got its name. We saw a number of different waterfowl but no geese. Perhaps someone thought the island was shaped like a goose.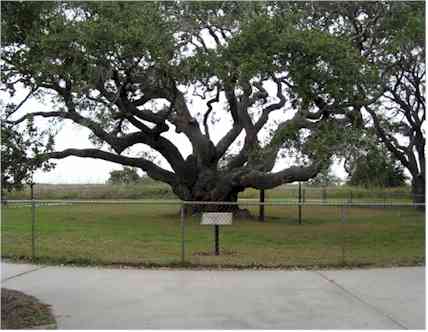 One feature of the park is this very large live oak tree. It is thought to be more than 1000 years old. I had never seen this tree species before and was quite surprised. It looks nothing like any other kind of oak tree. The trunk of this one is more than 11 feet in diameter. There were a number of others nearby.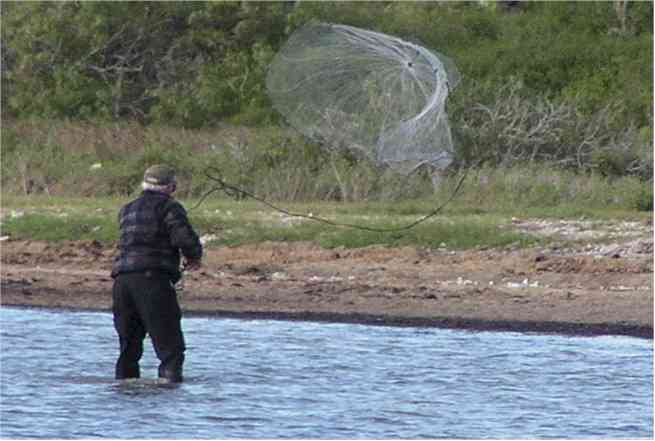 There is a long fishing pier extending out into the bay for about 100 yards. The fishermen we talked to said they were only catching perch but further out on the pier, someone had a nice size flounder on a stringer. However, not all the fishermen were using the traditional rod and reel. This one was casting a net. I never saw what he was getting, if anything.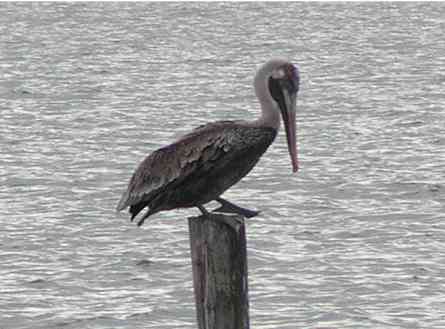 There were a number of different birds to be seen. This lively specimen is a Brown Pelican. He sat on that post for at least an hour.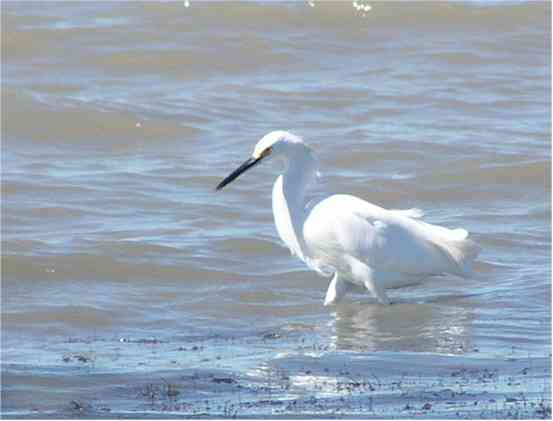 This one is a Snowy Egret.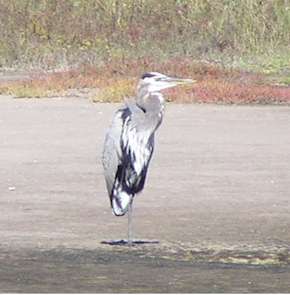 And then there was this fellow. We were never able to identify him. He appears to be standing on one leg and did so for at least an hour.
There were also cormorants, terns, and several varieties of sea gulls.
We will only stay here two nights. The next stop will be Mustang Island State Park near Aransas. Our neighbor here was carving a pumpkin for Halloween. We began to wonder what the holiday will be like in a campground. Since it comes on a Friday, there will likely not be many, if any, kids in the park. Perhaps our neighbors that night will drop by for a beer.