Sand Hills State Park
This park in Northwest Texas offers toboggans and snow discs for rent. What is different is that they are intended for sliding down sand dunes.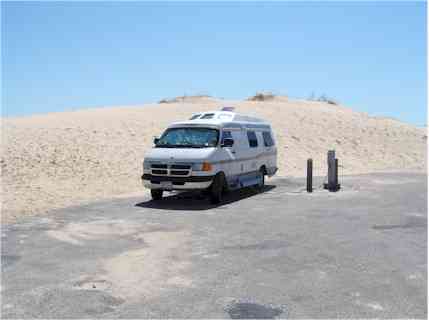 The campsites are spacious but rather bare. One advantage is that you can slide down the hill and wind up right in your own camp.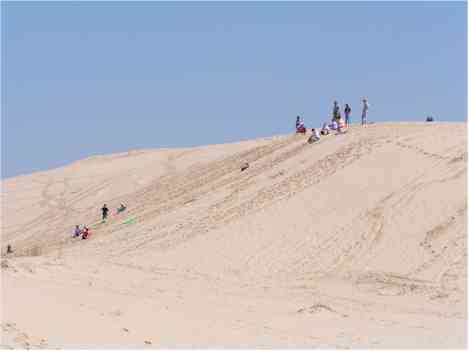 The dunes are not very high compared to ski slopes. Most dunes were no more than about 150 feet high and many were less. However, the kids we saw had a great time with no worry about frostbite.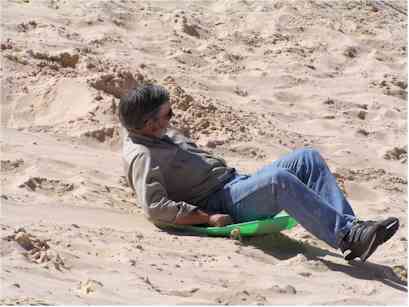 After watching the other kids, I couldn't resist trying it myself. I rented the disc and plunged down one of the most dangerous runs. This is the start of my first run.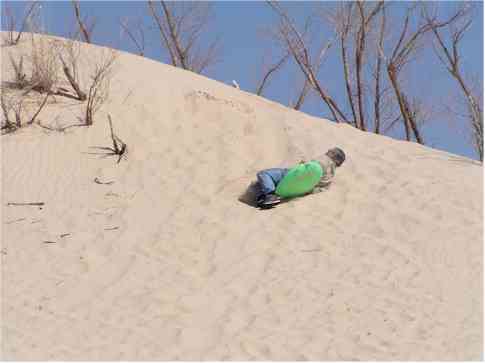 This is the end of my first run. It was not an entirely successful first run. Fortunately, other than a mouthful of sand, I was not injured. However, my ego took a beating from the comments of a group of six year old kids.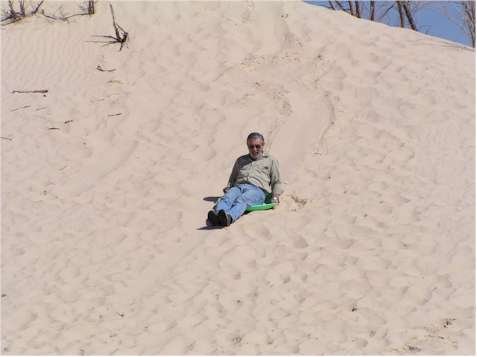 With persistence, even an old dog can learn. This was a very successful run. I then retired from competition and returned the rented disc.
I may be a little older than the other kids but I had just as much fun.