Santa Fe
Old Santa Fe was utterly fascinating. Marilee and I spent about two hours just walking around. We thought that parking would be difficult (rightly so as it turned out) so we took a public bus from our campground directly to the Plaza. There are two churches in the area that were particularly interesting.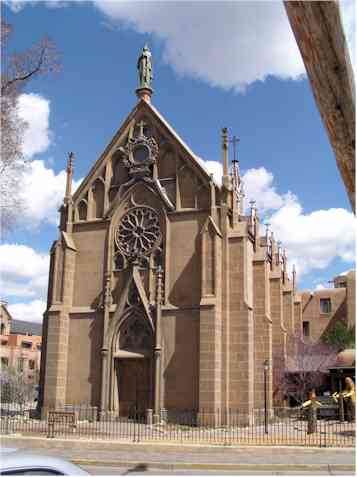 This is the Loretto Chapel. It was built in 1873. It is certainly not the oldest chapel in Santa Fe but it is one of the loveliest. It is believed to be the first gothic structure west of the Mississippi. It was built to serve the Sisters of Novena.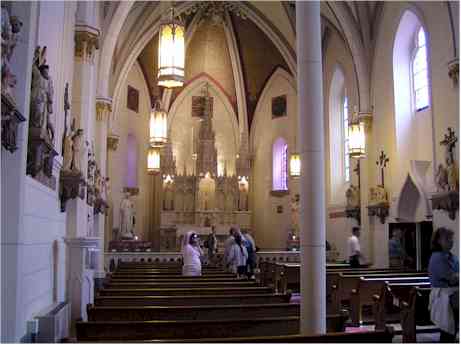 This is the inside of the Loretto Chapel. It was fashioned after the Sainte-Chapelle in Paris. However, it was found to have a serious design flaw. There was no way to get to the choir loft in the rear of the chapel except by climbing a ladder. This was not acceptable to the Sisters.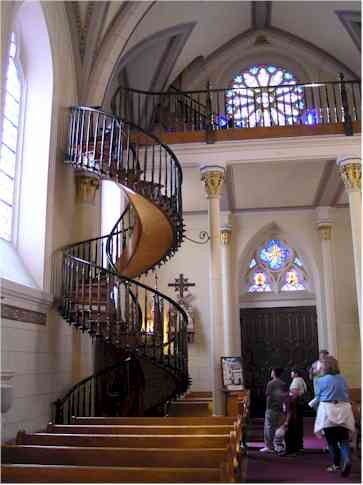 An unknown carpenter showed up and volunteered to built this spiral staircase. It has no central support nor is it supported at the sides. The handrails were a later addition. It is supported only by the quality of its workmanship. It is often referred to as the "miraculous staircase". It has been standing for more than 100 years.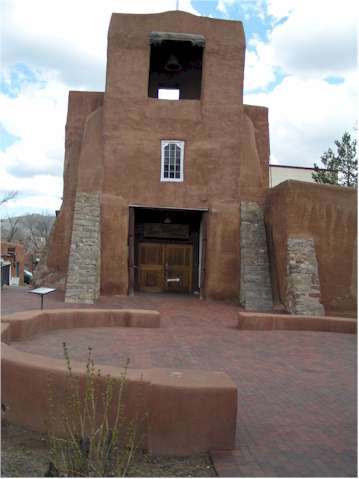 This is the San Miguel Church. It was built under the direction of Franciscan Padres circa 1610. It is the oldest church in the US.
This house is next to the San Miguel Church. It is claimed to be the oldest house in the US. The sign shown below makes that claim.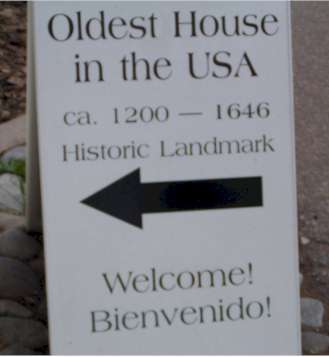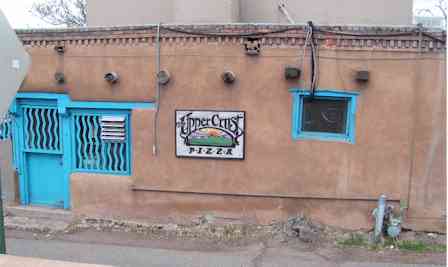 Sometime after 1646 the front end of the "oldest house" has been put to a more commercial use.
On the outskirts of Santa Fe is an area called Museum Hill. There are a number of museums in a small area. Many of them feature Native American art and culture. We only visited two of them but it was well worth the trip. Unfortunately, no pictures could be taken inside any of the museums.