Sea Rim State Park
This park is located just southeast of Port Arthur, Texas. In this area, the marsh land runs all the way to the shore. So the park contains both a beach and a large section of marsh.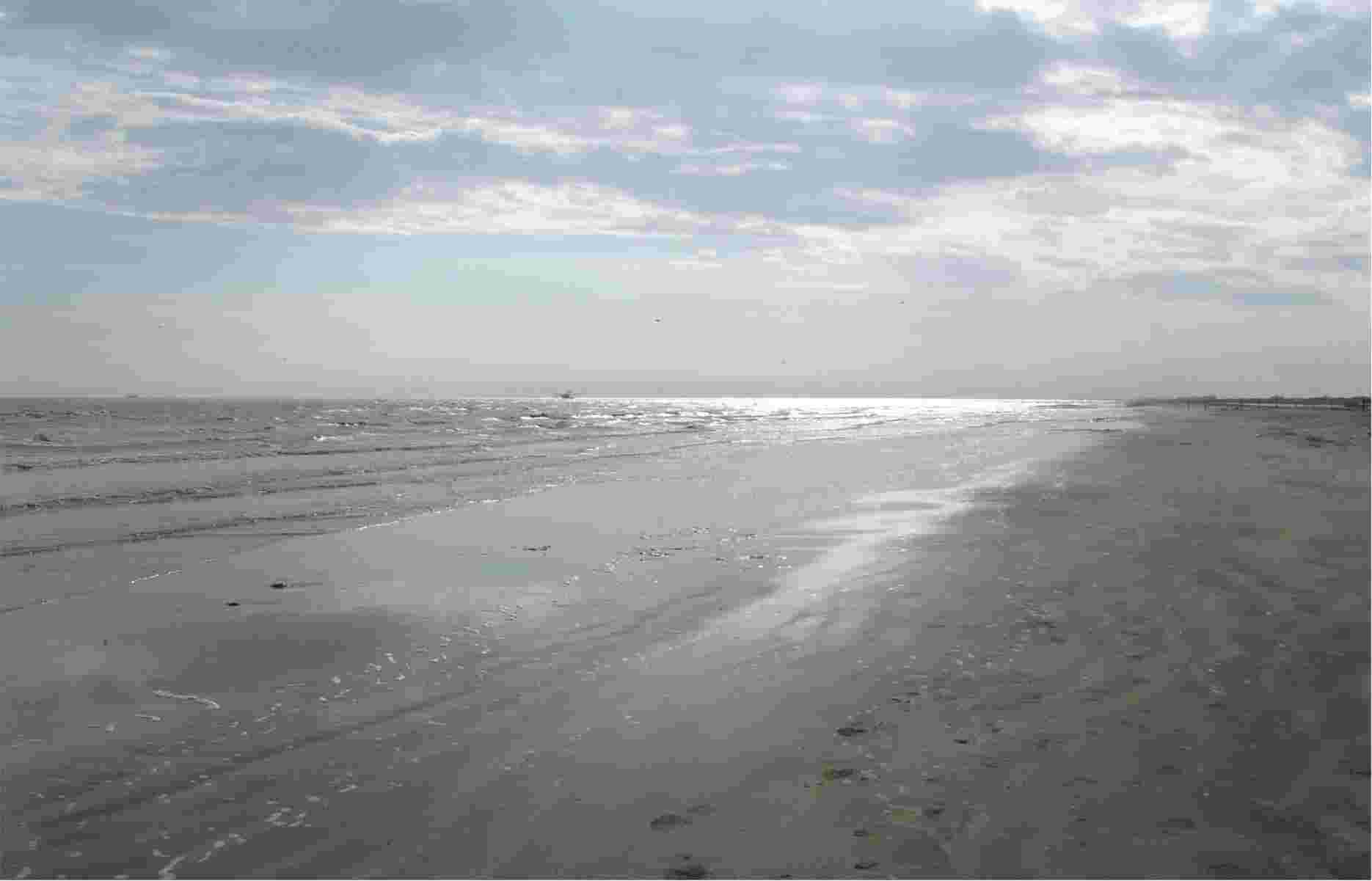 The beach was not very good. There were a lot of rocks and mud with a water temperature of about 72 degrees. Nearby Port Arthur has a considerable amount of off-shore drilling and a continuous stream of tankers entering and leaving harbor. This may contribute to the condition of the beach and water. However, the temperature was in the low 80s with a good breeze blowing in from sea. This made it very pleasant.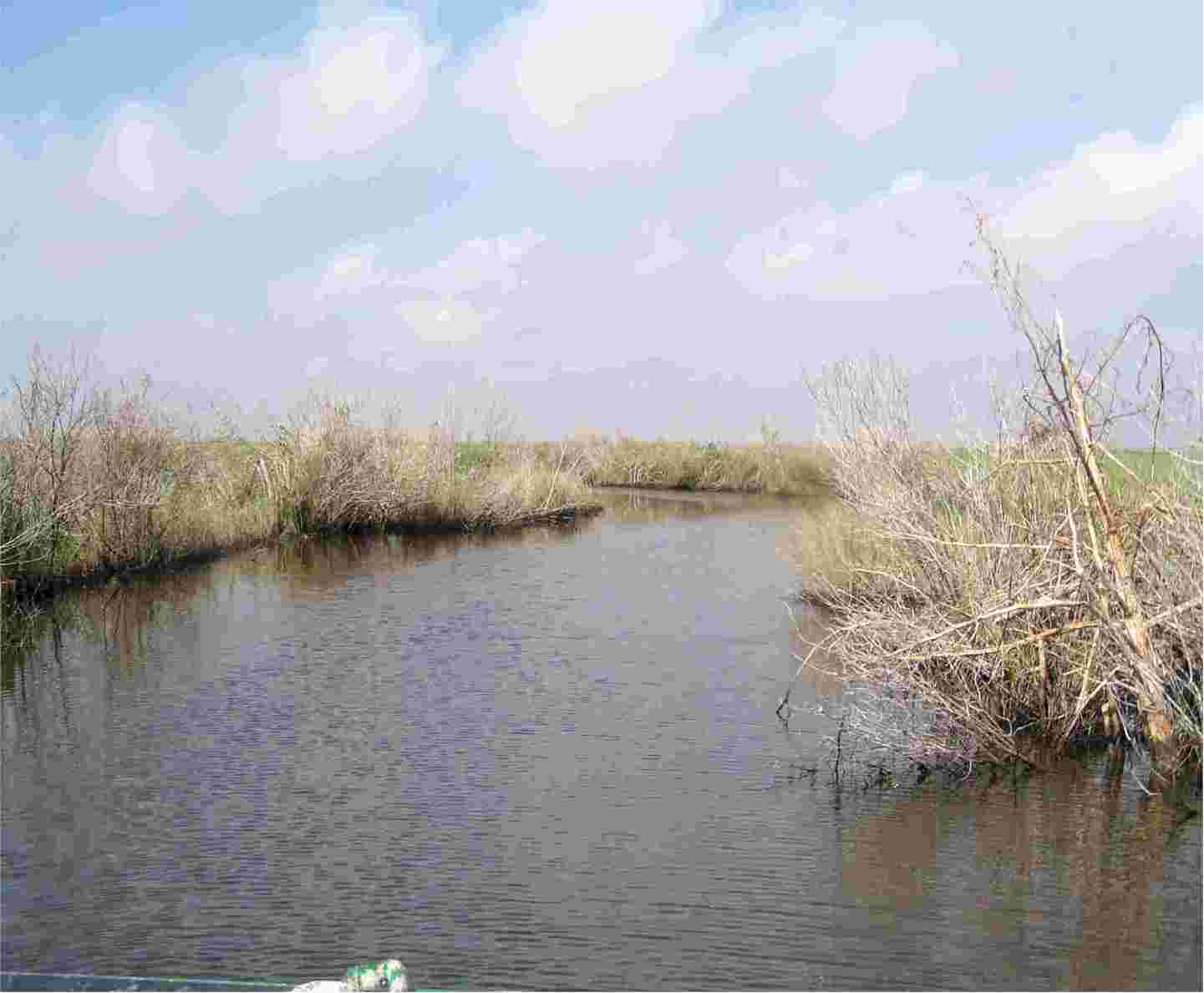 The marsh was more interesting. We took an airboat ride to see it. The boat took us through these narrow channels and across several lakes inside the marsh. When we asked the guide about cypress trees, we found out the difference between a marsh and a swamp is that the marsh has no trees.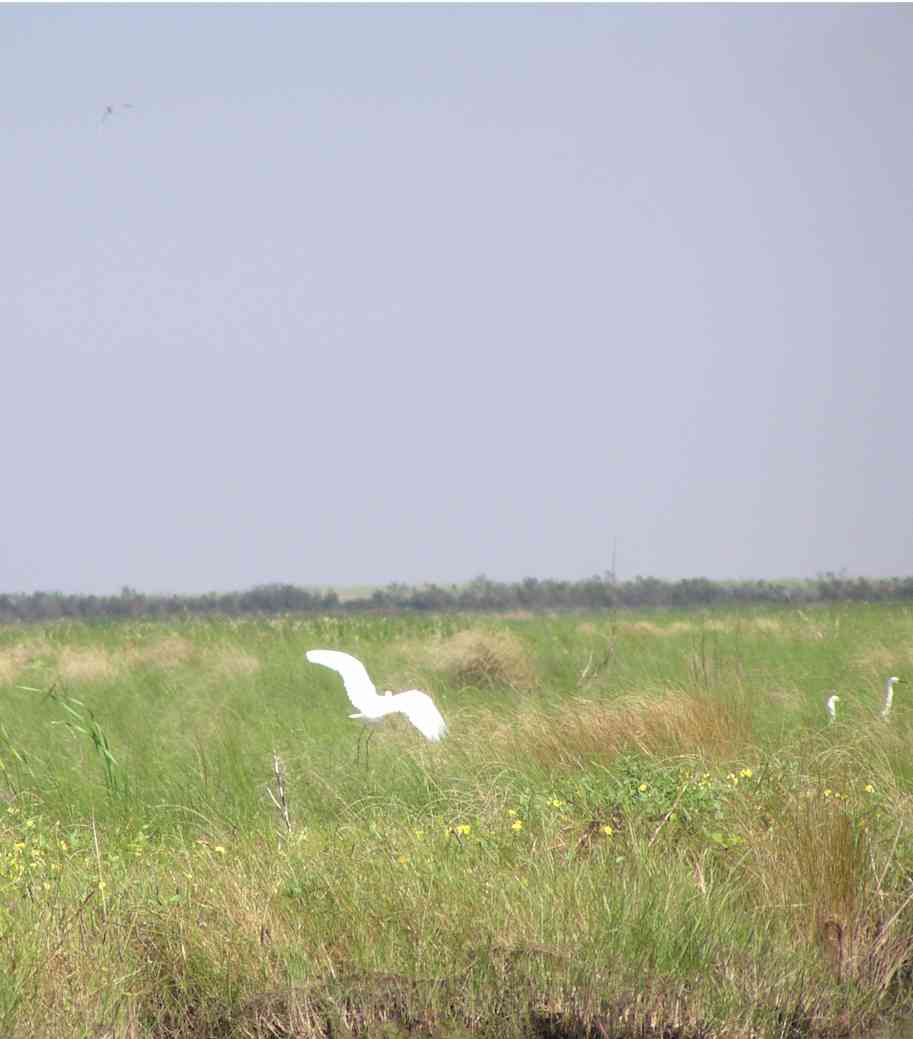 There were many different kinds of birds. This is an egret landing in the marsh. The heads of two others can just be seen in the far right of the picture