Tradewinds RV Park
September 2011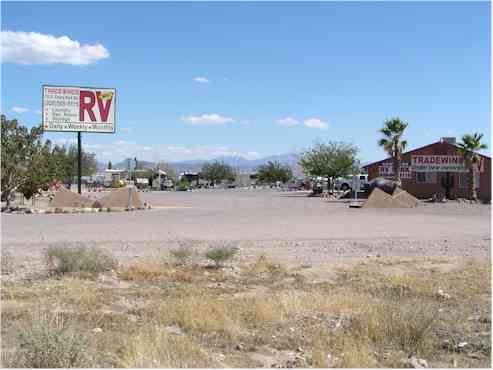 The Tradewinds RV Park is in northwest Arizona near the Nevada border at Laughlin, NV. The park changed ownership recently and the new owner has invested a lot of time and money into upgrading the grounds and facilities.
| | |
| --- | --- |
| I didn't inquire but I am sure that this big pot would be available for a BBQ. It would hold enough beans for everyone. | |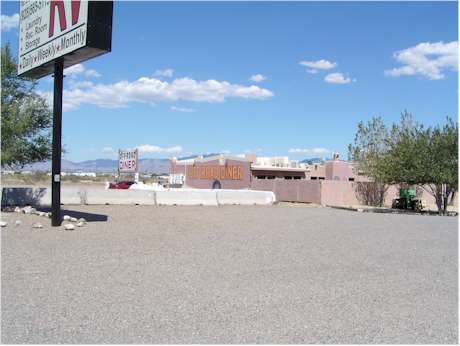 If you don't feel like cooking, the Off-Road Diner is just next door. Once you get inside you may think it should be called the Off-Road Bar with an attached diner. But that's OK, the food is good, too.
| | |
| --- | --- |
| Our site was large and level. It also faces north, so the rig and awning provide shade in the afternoon. | |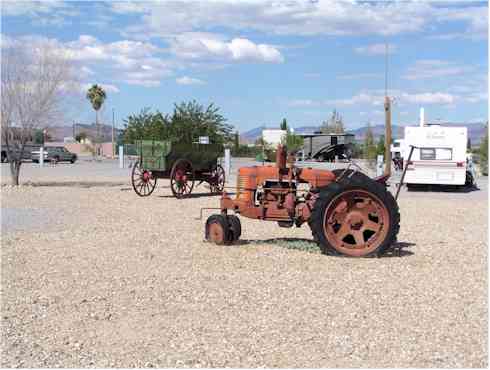 Some parks have ridiculous rules like no rig more than 10 years old. This park has no such silly rules.
| | |
| --- | --- |
| The town of Golden Valley where the park resides is an up and coming community; although, its expansion may be slowing down. This is a street sign at an intersection near the RV park. | |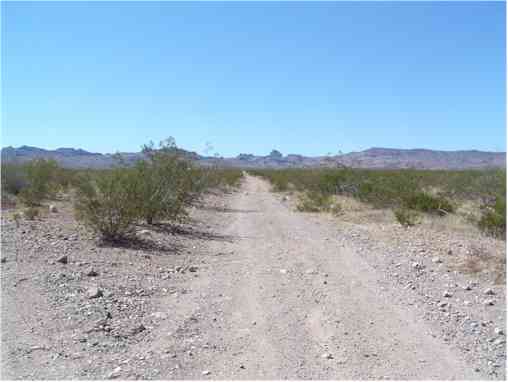 This is Mahone Drive as seen from the intersection marked by the sign above. Obviously street maintenance has not kept up with the sign department.
| | |
| --- | --- |
| This is Emery Park Road from that same sign. | |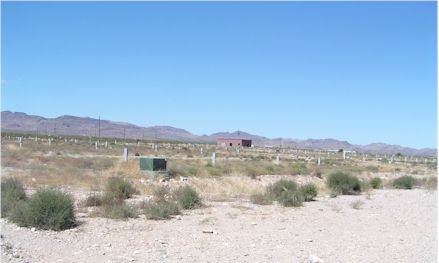 About half a mile from the park is this very sad sight. It is an RV ghost town. Once more than a hundred RVs might have lived here. Now nothing is left except the rusting power poles (the light grey columns) and a deserted club house in the background. Very Sad.
All kidding aside, the Tradewinds RV Park is a good place to stop whenever you are in this area. This is especially true if you are interested in off-road trails. There are some great ones in the area. One starts just across the road from the park. It goes across the desert and over the mountains to Bullhead City. I will post more on this topic later.