Brownsville, Texas Dec 2004
We stayed in an RV park called Breeze Lake for about three weeks. This is the longest we have stayed in one place since we have been on the road. I was getting a bad case of itchy feet before we finally left.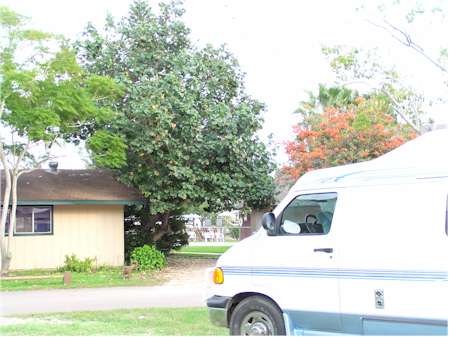 It was a very nice campsite. The weather was good most of the time. Then our talent for attracting bad weather returned with a vengeance. It snowed on Christmas Eve. It started after dark and by Christmas morning, all the grass was covered. I guess if you just have to have a "white Christmas", this was the best kind. It had not snowed in Brownsville on Christmas in 109 years.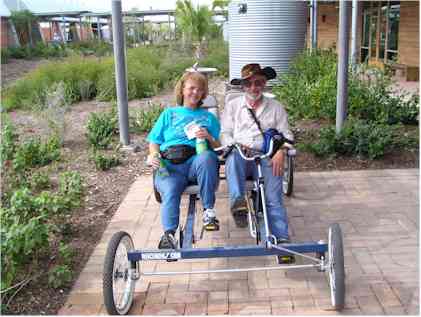 We went to see a nearby state park. They had closed the park to all motorized traffic, but they had these rather unusual bicycles to rent. We couldn't resist these and spent a very interesting and fun couple of hours touring the park.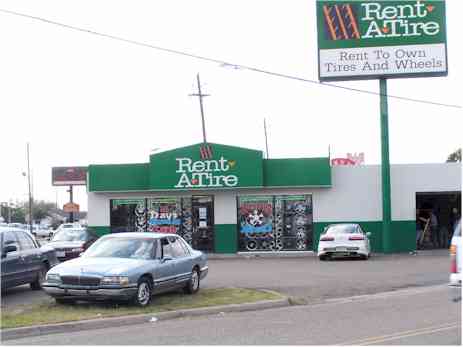 Brownsville is an interesting city in many respects. Not the least of which is this very unusual retail store. We were in a hurry and didn't go into the store. It would be interesting to find out who actually rents tires.
Our next stop is Mexico!!!