Gulf National Seashore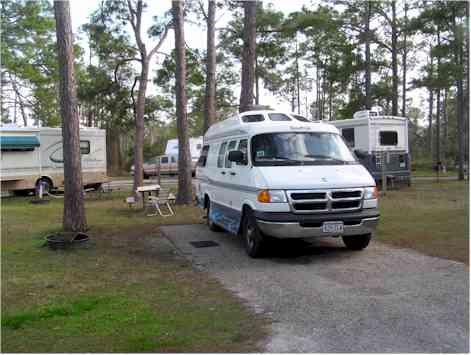 This was our campsite. It provided water and electricity which is unusual in a national park. In this case the reason is that the park was originally a Florida State Park.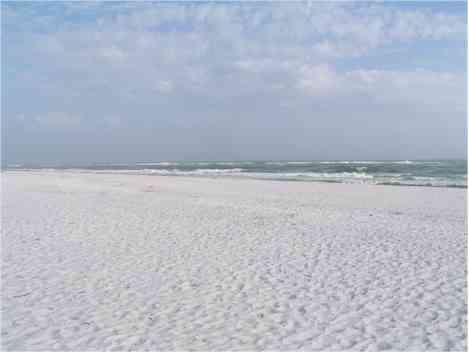 It has the nicest beach we saw anywhere in Florida. This is the Gulf side of the island. On the Sound side of the island, the beaches are not as nice but the water is much calmer. There are several miles of beaches on both sides of the island.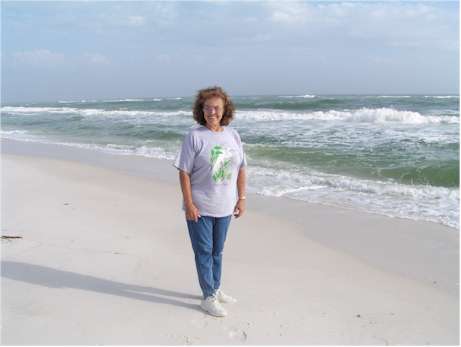 I was particularly fond of some of the beach scenery.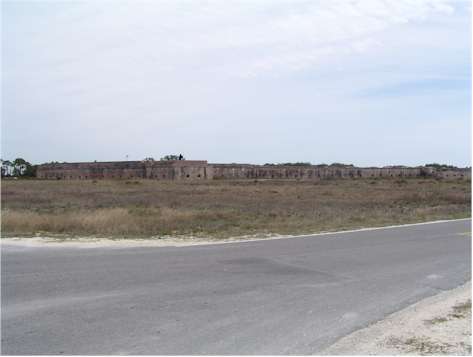 Within the park is Fort Pickens. The fort was built in 1834. It was built to protect Pensacola Harbor. Ironically the only action around the fort was Americans fighting Americans in the Civil War. Pardon me, I mean the War Between the States. After all, I am now a Texan.
The fort was in use until 1947. Obviously its armament was updated several times.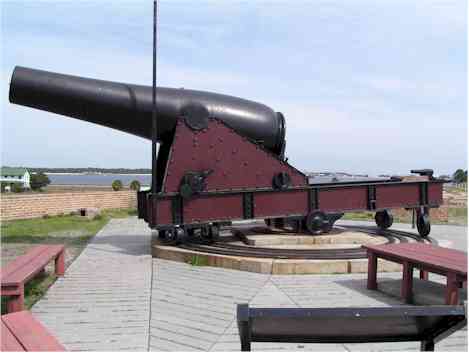 This 15-inch, smooth bore cannon represents the original armament. Later, many of these guns were converted to rifled cannon by inserting a steel sleeve into the barrel.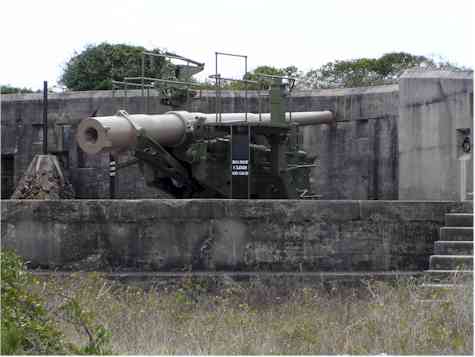 Around 1898, The muzzle loading cannon were replaced by this 12 inch breech loader. This gun is mounted on what was called a "disappearing carriage". When the gun was fired, the recoil brought the gun back and down so that the crews reloading the gun were protected by the walls of the fort.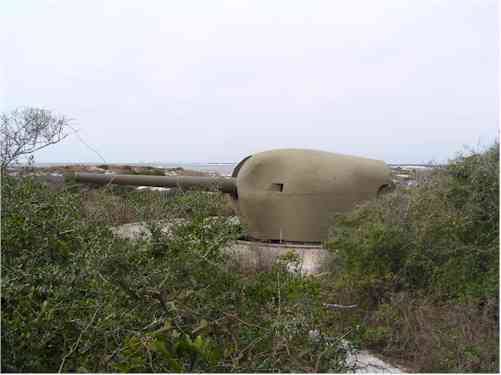 This more modern 6-inch shore gun was the final update made just before World War II.