Verde Canyon Railroad
The railroad is billed as Arizona's longest-running nature show. The train travels from Clarkdale through the Verde Canyon to Perkinsville and returns. The distance is about 40 miles roundtrip and takes about four hours. The scenery in the Canyon is quite spectacular.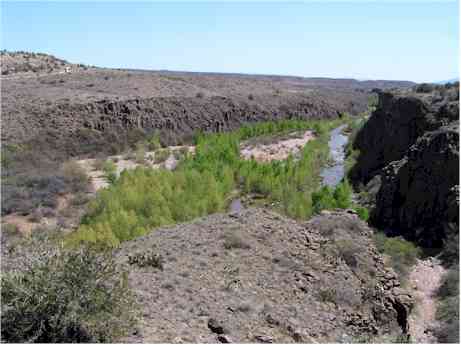 This is the Upper Verde River. The tracks mostly follow the river through the Canyon.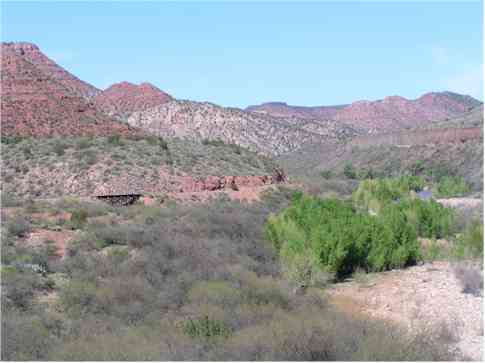 The Canyon starts just around the curve ahead. As you can see, the railway was literally cut out of the side of the canyon wall. The speed of the train throughout the trip was no more than 10 MPH.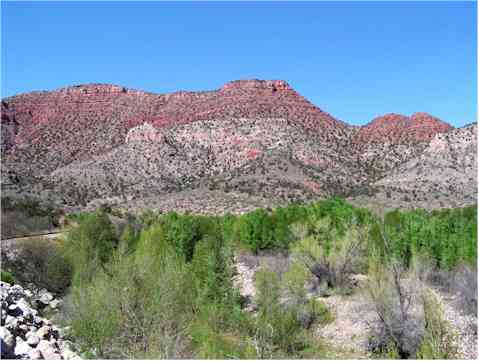 The next few pictures are an attempt to show you some of the beauty of Verde Canyon. It does not do justice to the scene but it is the best I could do.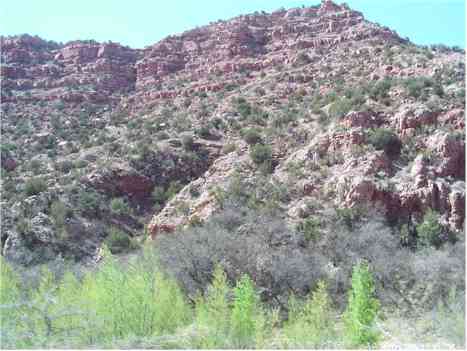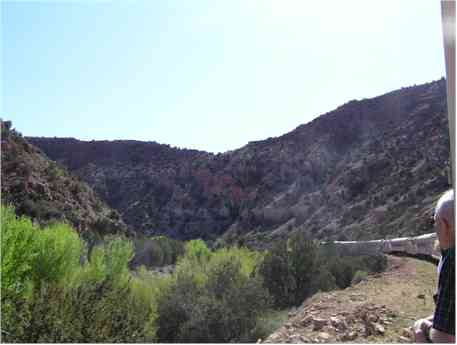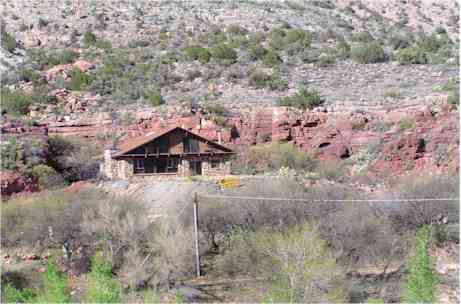 This house has a for-sale sign in front of it. We were told that the asking price was $680,000. Of course there is seven acres of property that goes with it. It has been on the market a long time.
There is a road that leads from Jerome to the house. Jerome is an old mining town perched up on the side of a nearby mountain. The distance, as the crow flies (Although why any self-respecting crow would want to go to Jerome is beyond me.) is about five miles. We were told the trip by road takes about two hours. I decided not to buy the house.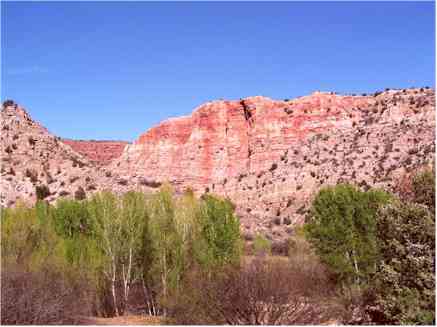 This scene and the two that follow are beyond my poor ability to describe.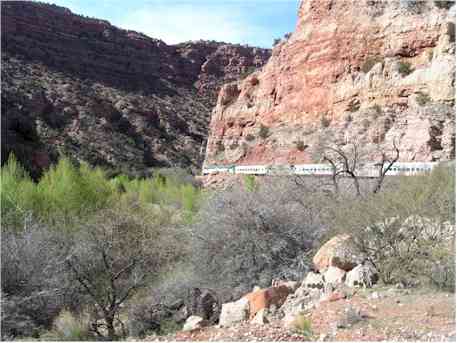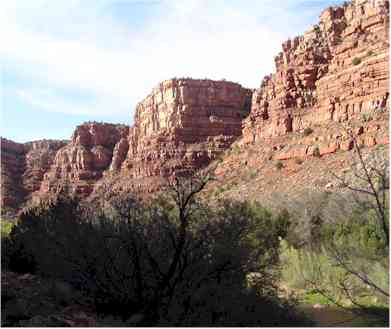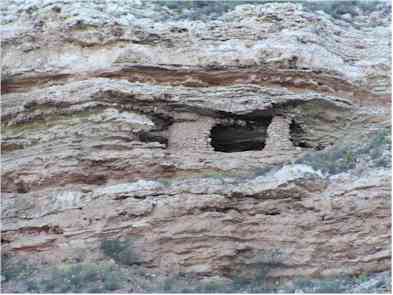 Near one end of the Canyon you can see these remains of a small cliff-dwelling. No on on the train seemed to know much about this one but if it is similar to others in the area, it was probably built by the Sinagua people about 800 years ago.
The train trip is a little pricey but well worth the cost and your time.